State of art machinery and equipment for all our production processes.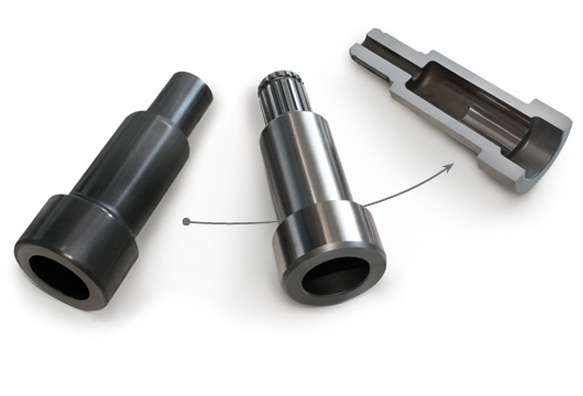 Our company has the latest technology in horizontal cold forging multi-station presses (up to six stations, and a maximum output of 600 tonnes), enabling us to manufacture wide range of parts, both in size (from 50 grams to 1.5 Kg.) as well as in technical complexity.
COLD FORGING PROCESS • Video
The Machining and Assembly division has modern automated computerised numerical control machines (CNC),"transfer" machining and component assembly machines.